Operations Research -- Methods and Problems, Sasieni, Yaspan & Friedman, 4th printing 1963, John Wiley & Sons, 316 pgs

Management Models and Industrial Applications of Linear Programming (volumes 1 and 2), A. Charnes and W.W.Cooper, 1961, ohn Wiley & Sons, 858 pgs (based on page #s)

Principles of Operations Research, with applications to Managerial Decisions, Harvey M Wagner, 1969, Prentice Hall

Systems Analysis - A computer approach to Decision Models, McMillan and Gonzales , pub Richard D Irwin, inc - 1965, first printing

From the library of a retired business professor, these are key early works in the field of Operations Research. $10 for one, $5 each for more than one, $3 each for all.
1986 recording by Tania Maria, with Trish Sissons, George Duke, Ricky Lawson, Paulinho da Cosca, Freddie Washington, Lynn Davis, Marcy Levy, and Stephanie Phillips.

Tracks are:

I should not call you
Tanoca Vignette
Bronx
Just get up
Valeu
All gone love
It hurts so much
On Manhattan Records, # ST53045. The jacket is in good, but not absolutely perfect condition, one corner is dented. The record sounds perfect to me, no surface noise or scratches.
$10.00
The Angels, "No Exit" LP
$4 - Australian, 1979, good condition, wear on jacket #APLP038, EMI Australia
Ilka Rantamaki, "Cat House" LP
$5, Finish Jazz artist, 1989, wear on jacket, record in good condition #ILP1002
Hiram Bullock, "Give it What U Got"
$4, Atlantic 81790-1, Jazz, 1987, water damage to cover, record in good condition.
Dianne Reeves "Better Days/Chan's song"
$4.00 SPRO-79145/7946 - special promotional EP with two versions of each song. Excellent Condition. 1987 On Blue Note.
Def Leppard "Pyromania"
$5.00, dated 1983, Polygram 422-810 308-1 M-1, OK condition, some water damage to cover
7 inch 45s, $.99 each all for $2
Sister Sledge "Gotta Love Somebody/I'm a good girl"

Peter Pan Players, "Silent Night, We three kings"

Antonio Samora "Celos / Me Voy a pasear con me hijo"
Chaka Kahn "tight fit (extended version)/Who's it gonna be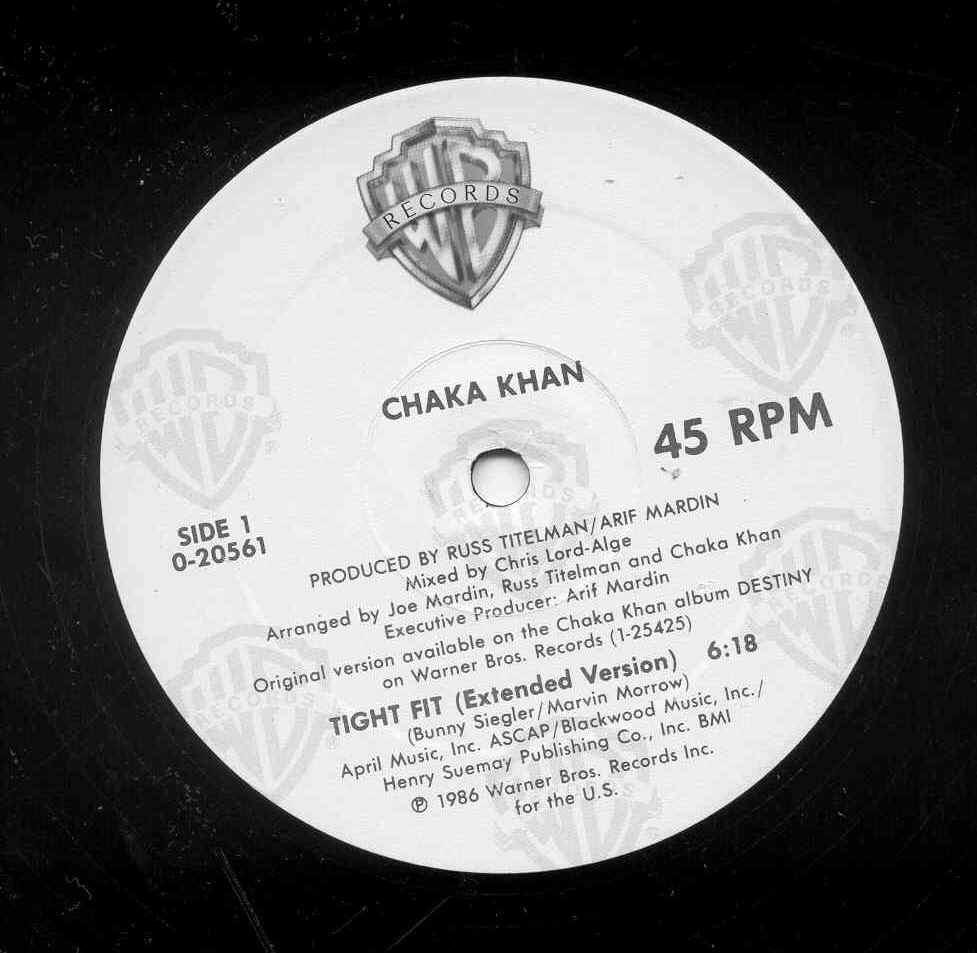 12 inch 45 RPM, no jacket, good but not excellent condition. #0-20561 $4.00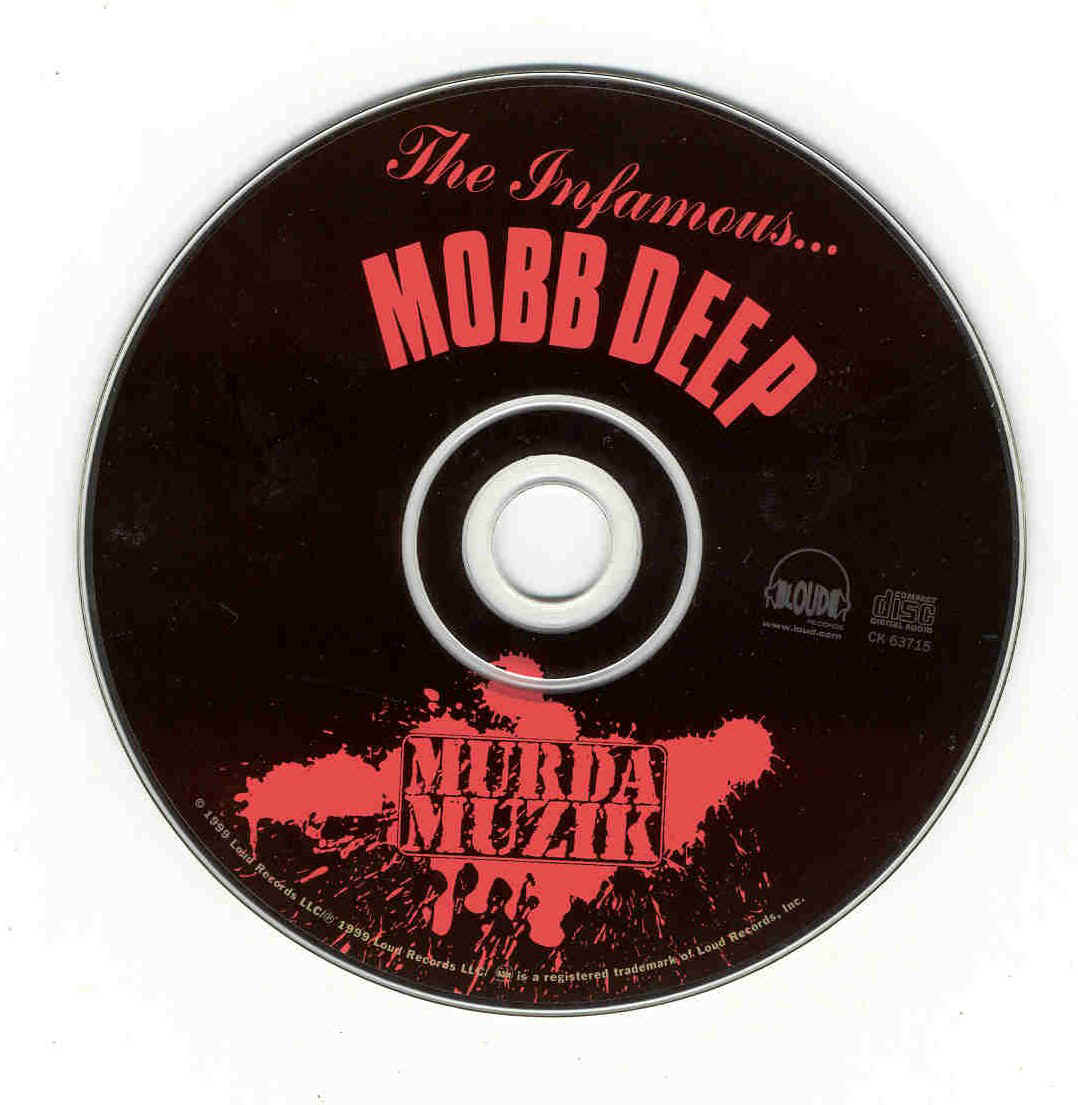 CD only, I don't have the jewel case. Not my style of music. $3.00
Mobb Deep / Murda Muzik

Tracks on this CD
Intro
Streets Raised Me (Featuring Big Noyd & Chinky)
What's Ya' Poison (Featuring Cormega)
Spread Love
Let A Ho Be A Ho
I'm Going Out (Featuring Lil' Cease)
Allustrious
Adrenaline
Where Ya From (Featuring B-Ball)
Quiet Storm
Where Ya Heart At
Noyd (Interlude)
Can't F*** Wit (Featuring Raekwon)
Thug Muzik (Featuring Infamous Mobb & Chinky)
Murda Muzik
The Realest (Featuring Kool G Rap)
U.S.A. (Aiight Then)
It's Mine (Featuring NaS)
Quiet Storm (Remix)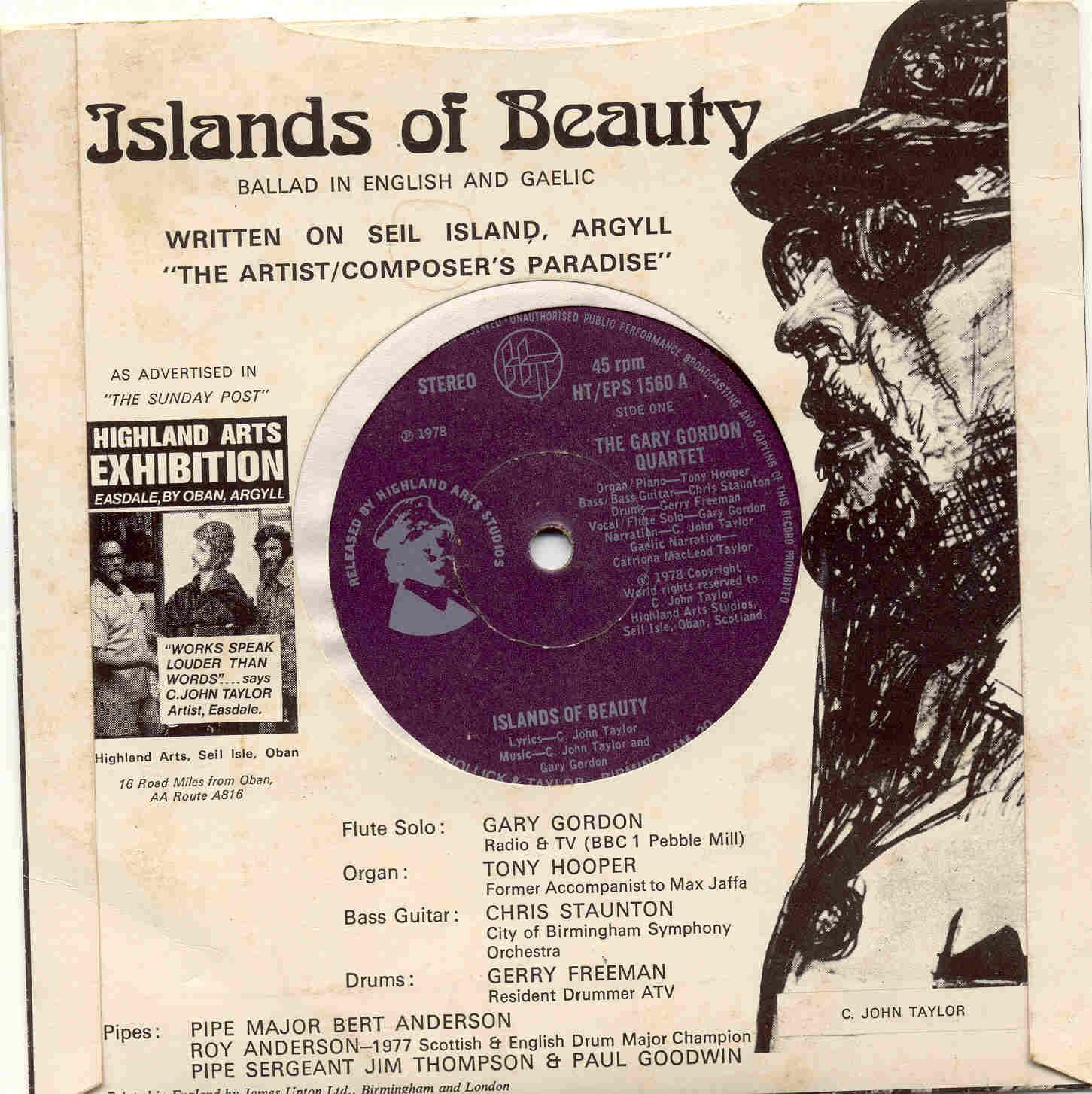 7 inch 45 RPM , Stereo, 1978
Islands of Beauty
The Gary Gordon Quartet
composed and narrated by the artist C John Taylor

Side 1:

Islands of Beauty
Side 2:

The prince of Wales

For Friendship Sake

Islands of Beauty
$5.00
Kip Adota, Life in the Slaw Lane
Comedy record, excellent condition, Rhino # RNLP70826, 1986 $5.00
French Romantic Songs $5.00
12 inch LP, Stereo, SAGA 5419, import, 1976, 21 songs, made in England. Songs by Massenet, Faure, and Reynaldo Hahn. Martyn Hill, Tenor, John Constable, Piano. Excellent condition
Decca DL 5136 - Victor Young and his Orchestra 10 inch, marked copyright 1949

side 1:

Pearls on velvet

Stella by starlight

Love letters
side 2

Cornish rhapsody

Ragging the scale

Kitten on the keys
Artist - all records below are 33 1/3 LPs unless stated otherwise - musty, some have cover damage
Album title
Peter Frampton
Frampton comes alive (2 record set)
Electric light orchestra
A new world record
Donna Summer
Bad girls
Commodores
Midnight magic
Billy Squire
Don't say no
Gordon Lightfoot
Sundown
Dianna Ross
Why do fools fall in love
Heart
Heart (Spanish language cover – I wonder if the record is also in Spanish – that would be interesting
Carole king
Tapestry
Judas priest
Screaming for vengeance
Neil diamond

Serenade

Gold (live at the troubadour)
Evita
Two album recording of the show
Foreigner
Head games
Bachman Turner Overdrive
Best of BTO
Diana & Marvin
I suppose this is dianna ross and marvin gaye
John Fogarty
Centerfield (maybe I need to keep this one? Gotta listen to it)
Departure
Emerson lake and palmer
Welcome back my friends to the show that never ends double album
Stevie Wonder

Hotter than july

Fulfillingness' first finale
Billy Preston
Everybody likes some kind of music
Bruce Hornsby and the range
The way it is
Barry white
Greatest hits
Loggins and Messina
On stage
Quincy Jones
Mellow maddness
Syreeta
Stevie wonder presents syreeta
Kenny Loggins
High adventure
The woman in red
Original soundtrack
Rags to Rufus
Featuring chaka khan
Triumph
Allied forces
Ishmel
To the top (weird 12 inch single on CaliHop records)
Shoes
Present tense
Wang Chung
Mosaic
Night Ranger
7 wishes
Anita Baker
Rapture
The Uncle Chick Band (45RPM with dust cover)
Moments/Nashville - dated 1982
BIG COUNTRY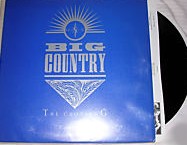 The Crossing 1983
Andy Gibb
Shadow Dancing (1978)
original motion picture sound track
Eddie and the Cruisers 1983
45 rpm 12" LP
Sinead O'Connor - The Edge/Heroine (theme from Captive)
Bob James / David Sanborne
Double Vision 1986
Tourists
should have been greatest hits 1984
Sing Children Sing (UNICEF)
Songs of France 1979
The Fabulous Thunderbirds
Tuff Enuff 1986
Culture Club
From Luxury to Heartache 1986
Georgia Satellites
self titled 1986
The 5th Dimension
Portrait
Birdy
music from the film by Peter Gabriel 1984
MGM Sound Track Album
The unsinkable Molly Brown
Picwick children's chorus and orchestra
Oliver! music and lyrics by Lionel Bart
20th Century Fox Sound Track Album
Zorba the Greek
Sound Track - Columbia Masterworks
Porgy and Bess OL5410
original cast - 20th anniversary production
My Fair Lady Columbia PS34197 1976
Music from the sound track
Around the world in 80 days - Decca Records DL9046 Mono
Barry Manilow
I 1973 Arista AL 4007
Stanley Jordan
Standards Volume 1 Blue Note BT85130 1986
Original Broadway Cast Recording - Zero Mostel
Fiddler on the Roof LSO-1093 1964
Original Swing Machine
It don't mean a thing (if it ain't got that swing) - two track EP, soft cover only, 1986
Original Sound track
They call it an Accident 1982, Canada, various artists
Mountain Climbing
Mountain Climbing - Windfall 4501
David Byrne,
The lady don't mind/give me back my name - EP 2 tracks
Bad Company
10 from 6 1985(excellent condition)
Bob Seeger (double album $10)
Live Bullet 1976(excellent condition)
10,000 Maniacs
in my Tribe 1987(excellent condition)
Suzanne Vega
self titled 1985 (excellent condition)
Tracy Chapman $8
self titled 1988 (excellent condition)
Eagles $12
Hotel California 1976 (excellent condition)
Paul Simon
One Trick Pony 1980 (excellent condition)
Fleetwood Mac (all excellent)

Mirage 1982

Live (double album) $10

Tango in the night
Dire Straights
Making Movies 1980 (excellent condition)
Original cast album
Guys and Dolls DL9023 Mono 1955?
Joe Jackson Big World 2LP 1986 Direct to track $11
Interesting LP with 3 sides (yes, really, there are three sides - the fourth side says "there is no music on this side" - I've never seen that before. AM SP6021 - very nice condition, minor wear on corners of cover, excellent condition insert with information in a plethora of languages. It says "this is a three sided, digital, live, direct-to-two-track recording.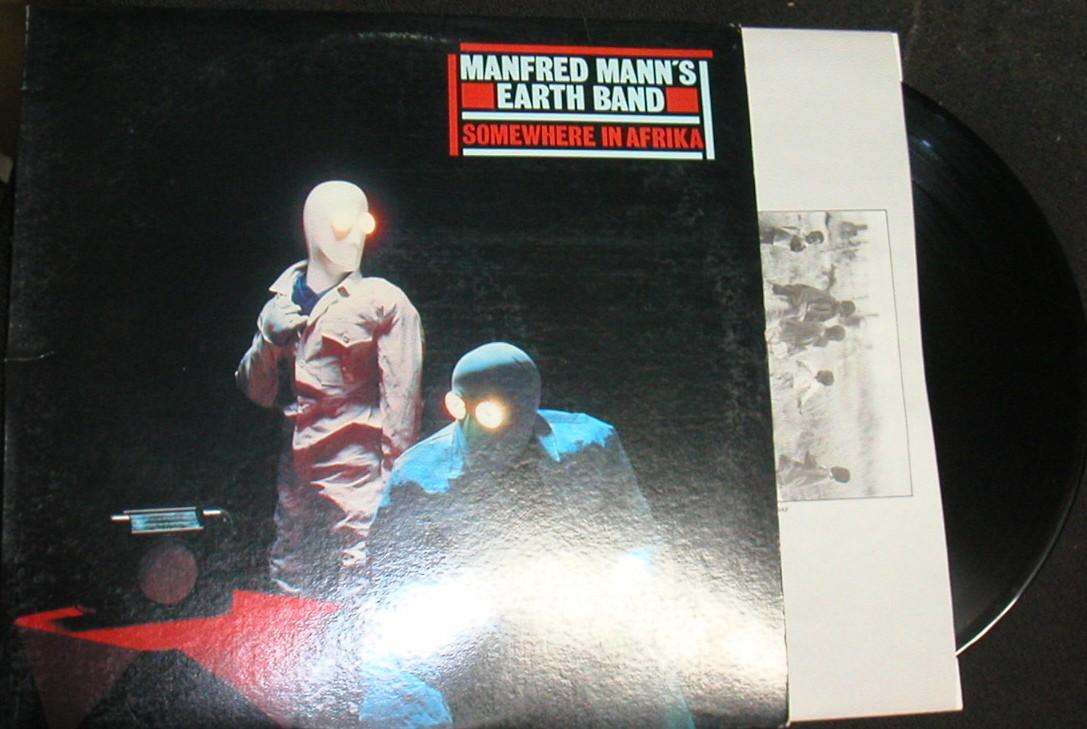 MANFRED MANN'S EARTH BAND Somewhere in Afrika LP 1983 $7
very nice condition LP - cover very nice also - slight wear on corners - Arista Records AL8/8194

Tracks are:

Demolition Man

Runner

Rebel

Eyes of Nostadamus

third world service

somewhere in africa

tribal statistics

lalela

redemption song

africa suite
last updated 04/28/2010